Archive: July, 2019
Withers & Co works hard to bring our clients new ideas, trends, and examples of how other companies are using promotional products, branded merchandise and apparel to take the from a company to a brand. These businesses know their merchandise and apparel is the only part of their brand their clients can touch, so it needs to be special. Our blog is a source for ideas and inspiration. Find something that resonates with you and Withers & Co can help you apply that concept to your merchandise and apparel here in New Zealand.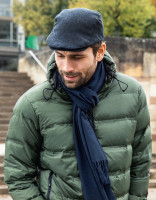 Flat Cap or Newsboy Cap
Plenty of names out there for this cap made popular by the Peaky Blinders TV Show - Flat Cap, or Newsboy Cap, all we know is that you neeeeeeeed to be kitting out your staff matching cap and scarf this winter. . . . . . . .  by order of the fookin Peaky Blinders!! Withers and co is your source for Peaky Blinders Caps NZ wide....
read more