Star Wars Inspired Jackets From Columbia Sell Out in Minutes
With today's release of the newest Star Wars film, Columbia has capitalized brilliantly off of the franchise's enduring popularity. With its new Echo Base Collection, the brand looked to the 1980 epic The Empire Strikes Back for design inspiration. The collection strikes similar to one released by Columbia in 2016 in conjunction with the release of the film Rogue One.
The results are impressive, to say the least. Each jacket looks incredibly similar to the pieces worn in the film, with some minor adjustments made to fit the modern wearer. Conveniently, the film versions each bear insignia on the left breast , which allows for Columbia to seamlessly incorporate its logo into the designs.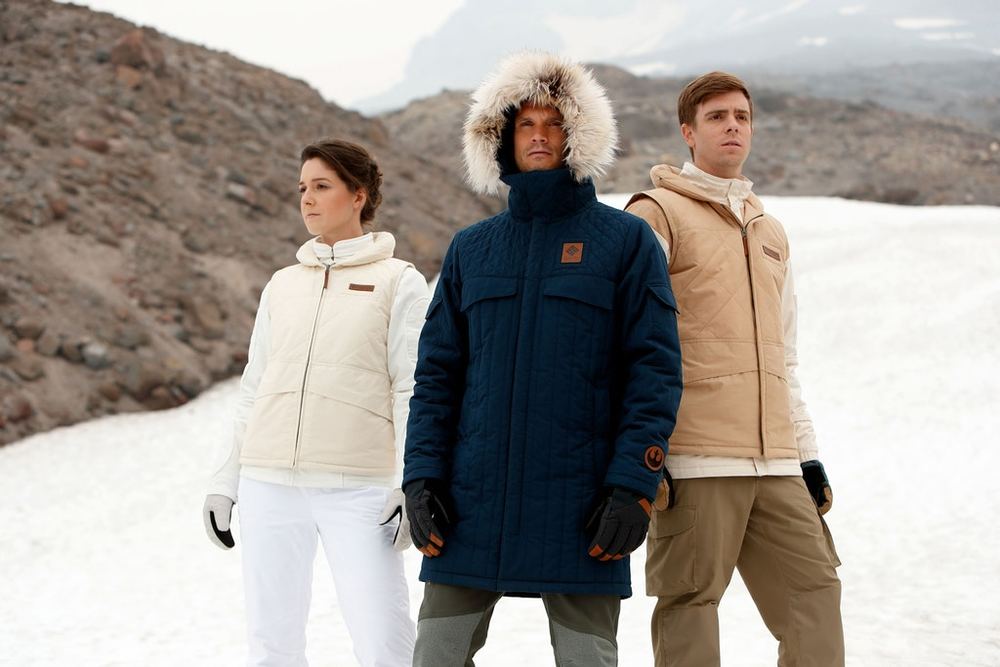 For the collection, Columbia made only 1,980 copies of each jacket (in reference to the film's year of release), which sold out in mere minutes online. Fans also camped out at stores for a chance to buy one of the limited copies that made it to a select number of Columbia locations.
Unfortunately for those of us who were unable to snag one of these jackets, Columbia has indicated that this is a one-time only, limited promotion. While this is a disappointment, there may be hope in that other brands might see the success of Columbia's Echo Base Collection as an opportunity to create some Star Wars-inspired apparel of their own. With a massive reboot to the franchise underway, now is certainly the time to take advantage of the public's renewed fanaticism.
And for those who were lucky enough to get their hands on one of the coats, I have to say I'm quite impressed by your level of fandom. The force is undoubtedly strong with you.
Withers and Co, your source for creative promotional products NZ wide.
Source: Tom Higgins