Custom
Custom gifts & merchandise is different to our the items in our shop section. Those items are in stock in New Zealand and we apply your logo to them using screen printing, Supa Colour Transfers, embroidery or Pad Printing.
The sourcing of our products is where we sort the men from the boys. You need a reliable supply chain, minimum orders need to be workable for the New Zealand market, and delivery needs to be fast. When is comes to low minimum order, fast delivery time, and quality customised gifts & merchandise - no one comes close to Withers & Co.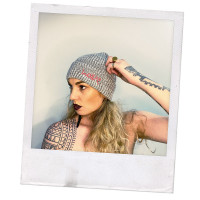 Hollie Smith Merchandise
With the uncertainty over the fast-approaching summer, festivals, concerts, being in a bar with more than 100 people, one thing fans can do to support artists is purchase albums and merchandise. And it just so happens with wonderful people at Withers & Co have been working with the one and only Hollie Smith to put an excellent range of merchandise together....
read more