Where Fashion and Food Mingle and the Chopsticks Are for Sale
Is your restaurant or bar selling merchandise?
Should it be?
Off-menu items like merchandise are proving more popular in US bars and restaurants, and it is something I think the New Zealand market should be exploring.
Below is an edited version of the New York Times article: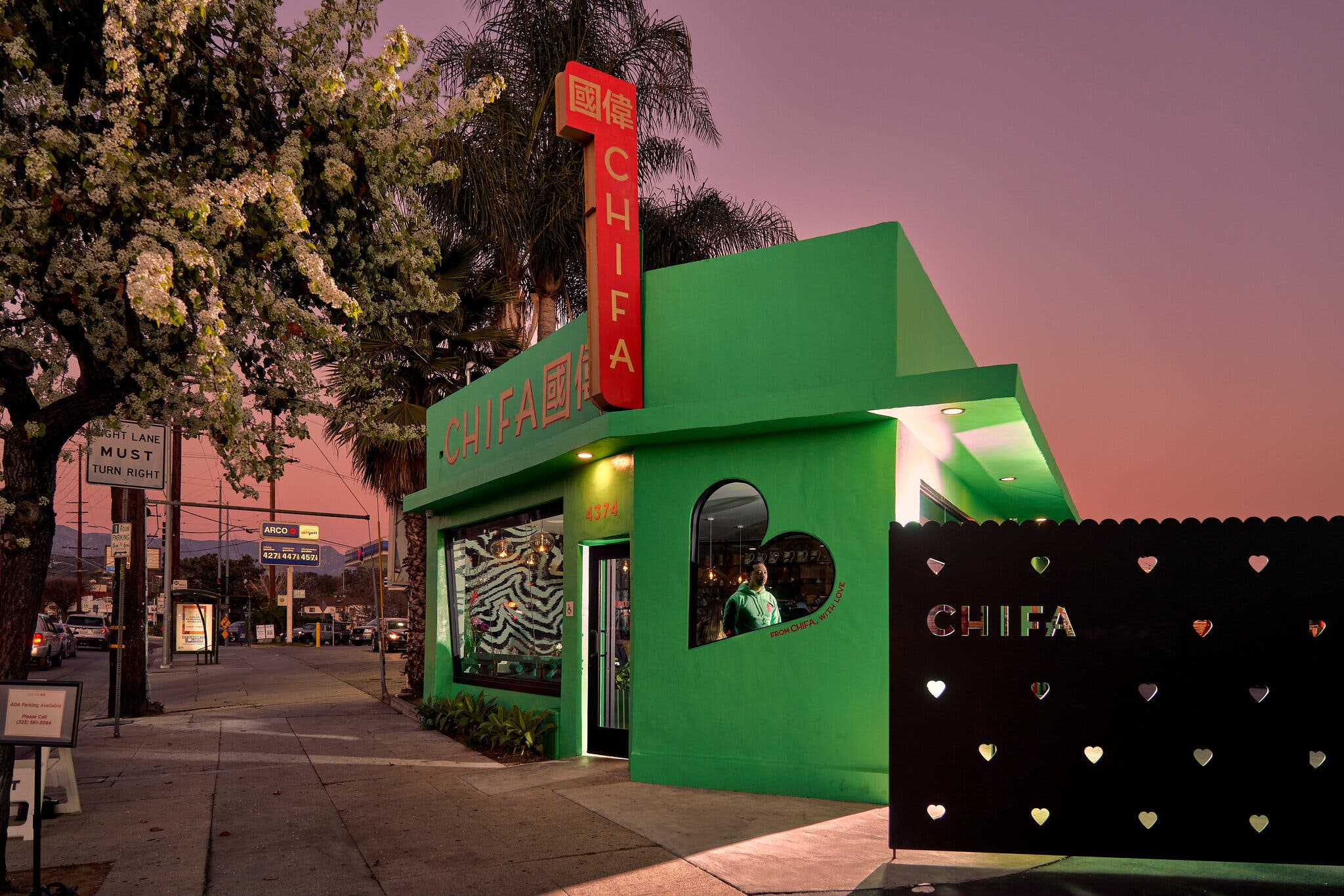 A year ago, Humberto Leon opened a restaurant with his family on the northeast side of Los Angeles.
It was a destination for fashion fans from the start, and not just because Mr. Leon is a well-connected designer who was a founder of Opening Ceremony, the brand and erstwhile cool-kids boutique.
Within its first year, the Chinese-Peruvian restaurant earned a bib gourmand acknowledgment from Michelin, landed on the Condé Nast Traveler list of best new restaurants in the world and, Mr. Leon said, has a wait of several weeks for indoor tables.
One thing it didn't have, despite its ties to the fashion world? A robust collection of merchandise, which has grown in popularity as an off-menu offering at restaurants and bars, particularly in the pandemic. That changes this week, with a "capsule collection" designed by Mr. Leon in collaboration with Vista, a design and marketing platform for small businesses.
Here, in an interview edited for length and clarity, Mr. Leon talks about how fashion and food can coalesce in branded bucket hats and tote bags (and chopsticks and sweatshirts and lunch bags).
"I think in the past fashion has been a canvas for me," he said, "and this restaurant is a similar canvas."
What did you want this collection to be, exactly? What was your motivation?
When I created the feel and look of Chifa — when my sister asked me: "What do you want it to be? How do you want it to be expressed?" — I said that I, as a consumer, am always thinking about what I can buy. Like: "Oh my God, I love these chopsticks. I want to buy them."
I have to think about what the staff's going to wear, and I really think hard about those things, because I want all of those things to be desirable. I'm not trying to make a waiter's uniform in the classic sense. I'm trying to think: What do I want to wear? What do they want to wear?" And why can't a customer also say "Wait, I want to wear that, too"?
So what do the waiters wear?
They're generally wearing jeans, and soon they will be wearing these T-shirts and sweatshirts that we've made in the color that matches the building. There's an interesting pairing of colors that Vista got right and really did well. They partnered with a local manufacturing company called Everybody World.
I think most companies that are not in fashion don't get the opportunity to make T-shirts and sweatshirts from scratch, so to me that's an amazing luxury.
Was that building color tricky to match?
Oh my God, the hardest color in the world.
Why?
If you came to the restaurant, you would probably be like, "I need sunglasses just to look at that building." It's a very particular green. It's not fluorescent, but it's not jade. It's this interesting bright green color — and then paired with a primary red.
That combination brings back childhood memories and speaks to my Chinese culture. Those colors just exude luck and prosperity and looking forward.
Is there one product that stands out for you?
The paper takeaway bags alone I'm so excited about. They have our official heart symbol, which I wanted to symbolized our family.
Growing up as an Asian immigrant in America, you don't really talk about love. Oddly, you just don't say it the way that I've always seen in movies. I wanted to break that weird kind of boundary.
I think in our family, you show love by doing things, not with words. You do it in your actions. It's never like "I love you" or "I'm going to tell you how I feel about you." I wanted to have a symbol that could talk about love, and have a space where people could feel the love. I know it sounds cheesy.
This is the same heart shape that's cut out from the front of your building, as a window.
The heart is tilted, and I drew it specifically because I wanted it to be almost like the building was winking at you.
You've recently released a few more nonfashion projects, like a VR collaboration with McDonald's and a music video for the Linda Lindas, in addition to running Chifa. Are you looking to move further into these worlds — food, especially — and further away from the traditional fashion apparatus?
Really, at the heart of everything I ever do, it's all about storytelling.
I think I've opened the door in terms of restaurants, and it's a superfun place. But I'm also not excluding that I will not touch fashion within my restaurant, as well as I will probably bring food into Opening Ceremony. They all coexist in one world to me.