Practical Summer Gifts For Your Employees
While summer is usually known for its relaxation, outdoor activities and fun in the sun, employees working in the hot weather is an extra challenge. Some employees working outside have to deal with hot temperatures, dehydration, and sunburn. As an employer, it's important to recognize and appreciate your employees' hard work throughout the year, and one way to do that is by giving practical summer gifts.
These gifts not only show your appreciation, but they can also help your employees stay comfortable, healthy, and productive during the summer months. Giving small gifts to your employees is a great way to boost morale and make everyone feel appreciated and valued.
In this article, we'll explore some ideas for practical summer gifts that you can give to your employees, as well as tips for choosing the right gifts for them.
Why giving custom gifts to employees is important
Who doesn't love gifts? Gift-giving shouldn't be restricted to national holidays and special occasions. A well-thought-out gift can do wonders for employee morale and motivation. It shows employees that their hard work is appreciated and valued in the company and this, in turn, can improve motivation, efficiency and loyalty.
Giving custom gifts to employees is important for a variety of reasons. Firstly, it helps to show your employees that you value and appreciate their hard work and dedication to the company. This, in turn, can improve employee retention, motivation, loyalty and overall job satisfaction. Custom gifts can also create a sense of unity and belonging among employees, as they feel part of a team and connected to the company's mission and values.
How to choose the right gifts for your employees
When it comes to choosing the right summer gifts for your employees, there are a few things to keep in mind:
Usefulness - Make sure the gift is practical and useful. For example, if your employee spends the majority of the time outdoors in hot and humid environments, then consider items such as cooling towels, portable water bottles, or hydration packs.
Aligns with the company's value - Choose a gift that aligns with your company's culture and values. If your company is all about sustainability and the environment, gifting your employees with a reusable water bottle or eco-friendly bag would make the most sense. Gifts that align with your company are more likely to be appreciated and valued by the receiver.
Budget - While it's important to show your appreciation for your employees, you also need to stay within your company's budget constraints. Think about setting a limit to how much you're willing to spend per employee and sticking to it. Alternatively, buying gifts in bulk can help you to save money while still providing employees with a meaningful and practical custom gift.
Personalised gift - Another important thing to consider is personalisation. There's something about having your name on a gift that makes a person feel seen and understood. Adding a personal touch to a gift can make all the difference. Consider adding the employee's name or initials to the personalised gift, or including a handwritten note.
Ideas for practical gifts
Now it's time to take a look at some practical gifts for your employees. We've listed below the 5 top summer custom gift products that can include your company's brand and logo as well as other personalisations you might like.
Local Custom Towels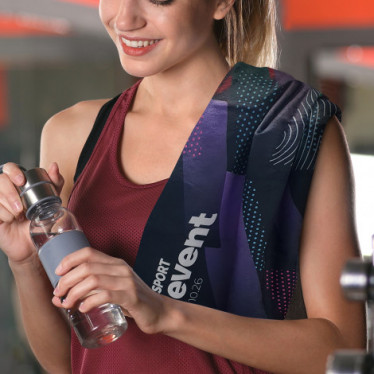 Custom towels are a practical and versatile summer gift that can be appreciated by everyone. Whether they're used for lounging by the pool, drying off after a swim, or cleaning up spills at a company picnic, towels are always in high demand during the summer months. By personalising the towels with your company's logo or design, you can show your appreciation for your employees while also promoting your brand. Custom towels also make for a thoughtful and useful gift that employees can use long after the summer season has ended.
Towelling Hat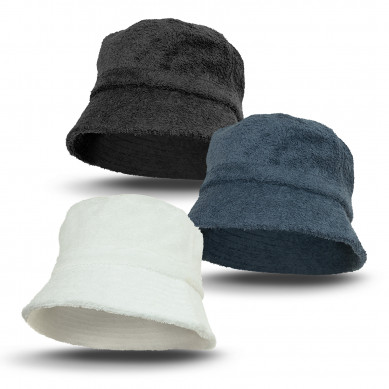 Hats are an essential summer item to keep the sun out of the face, which is why a custom towelling hat would be a great and practical summer gift for employees. Towelling hats not only give them protection from the sun but they are extremely comfortable and stylish. These premium bucket hats are made from soft and absorbent cotton terry towelling that helps to wick away moisture and keep employees cool, even on the hottest of summer days.
Hooded Towel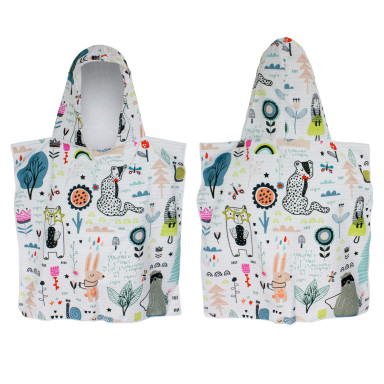 Adult size hooded towel are a perfect for wrapping up after a swim or drying off after a shower. Custom hooded towels are a unique and practical summer gift that can provide employees with comfort and convenience. Made from soft 250gsm microfibre and can be branded on one side with edge-to-edge full colour print. They come in a variety of colours and styles, so you can choose the ones that best fit your company's brand and your employees' preferences.
Drink Bottle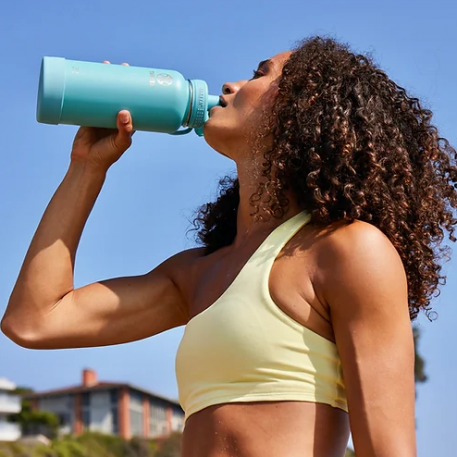 Custom drink bottles are the ideal summer gift. Not only is it thoughtful and practical that they actually would use it, but staying hydrated in the hot summer months is crucial, especially if your employees work outdoors or in a hot environment. Gifting a custom drink bottom shows you care about the well-being of your employees and can be an appropriate gift for any industry. Also, if you personalise the water bottle with your logo and branding it can increase brand awareness as a walking billboard for your business. Lastly, a custom drink bottle is a unique and functional item that your employees can use every day. Whether they're at work, at the gym, or out and about, they'll be reminded of your appreciation for them and the work they do for your company.
Cooler Bag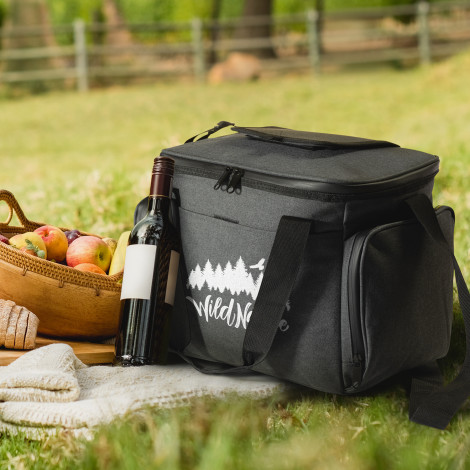 And what's a summer day without a nice cold refreshing drink? Encourage your employees to enjoy the outdoors and keep their drinks cool with a custom cooler bag, a versatile gift that can be used for a variety of purposes. Whether your employees are headed to the beach, the park, or a picnic, a custom cooler bag will come in handy for keeping their food and drinks cool and fresh. What's more, this functional item lets your employees use it for many years to come.