Merchandise in the US
As a guy that has sold promotional products, merchandise and apparel for almost half his life, a trip to the US wouldn't be complete without some comments on the merchandise I saw in my travels.
Restaurant Merchandise - Shake Shack
One of the more famous fast food joints in the US, lines out the door at lunchtime for this place in New York. We visited this one in Las Vegas, the food was decent, pretty expensive, but the merchandise knew no limits, they even had a special section on the menu dedicated to pets!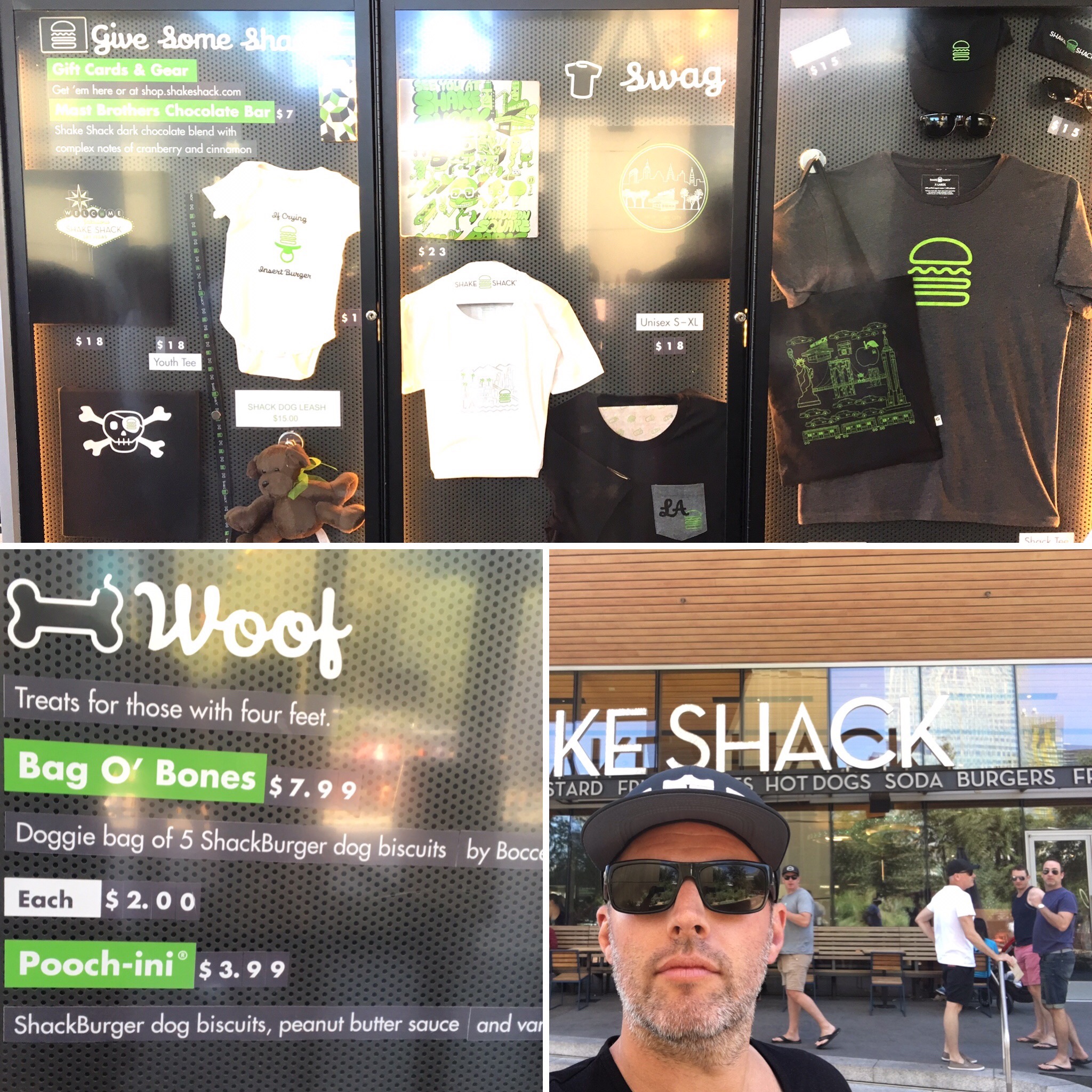 Hotel Merchandise - MGM
We stayed at the MGM, it is good value, and is where Wet Republic is, so a stumble home haha. Trying to get my bearings one morning I had a coffee, and even the sugar and milk are branded! It's the little things right…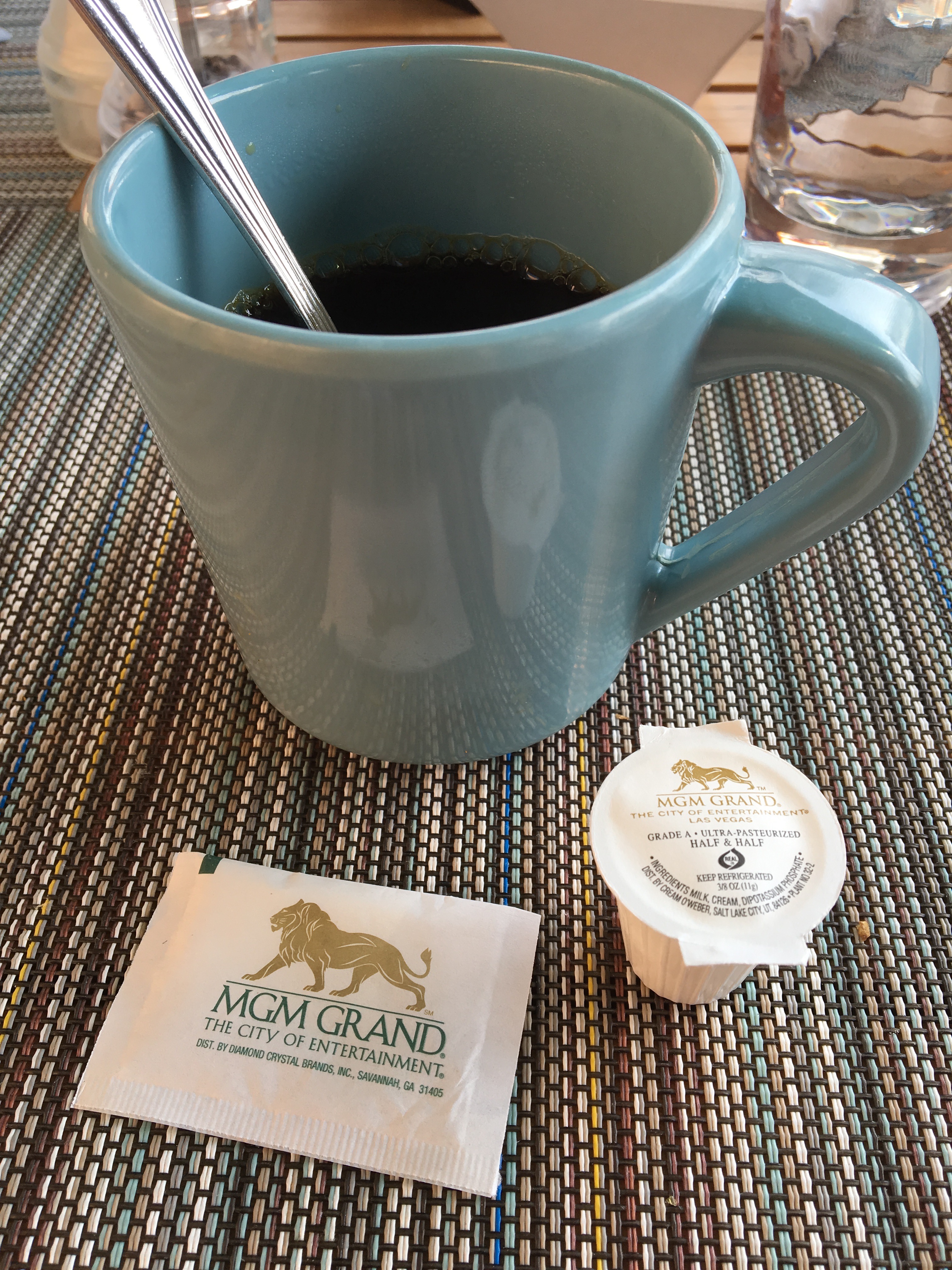 Event Merchandise - Rehab
No one in their right mind drinks out of anything but a 1L branded vessel at a Pool Party. Compare it to the Christchurch Beer Festival vessels - much more sensible.
The tip was Rehab was a bit done, and the other pool parties are better. I agree, there are better parties, but you have to pay to play, and it isn't cheap. So I think for value for money, access to the bar (if you go GA), music, crowd, Rehab is a great choice for value for money.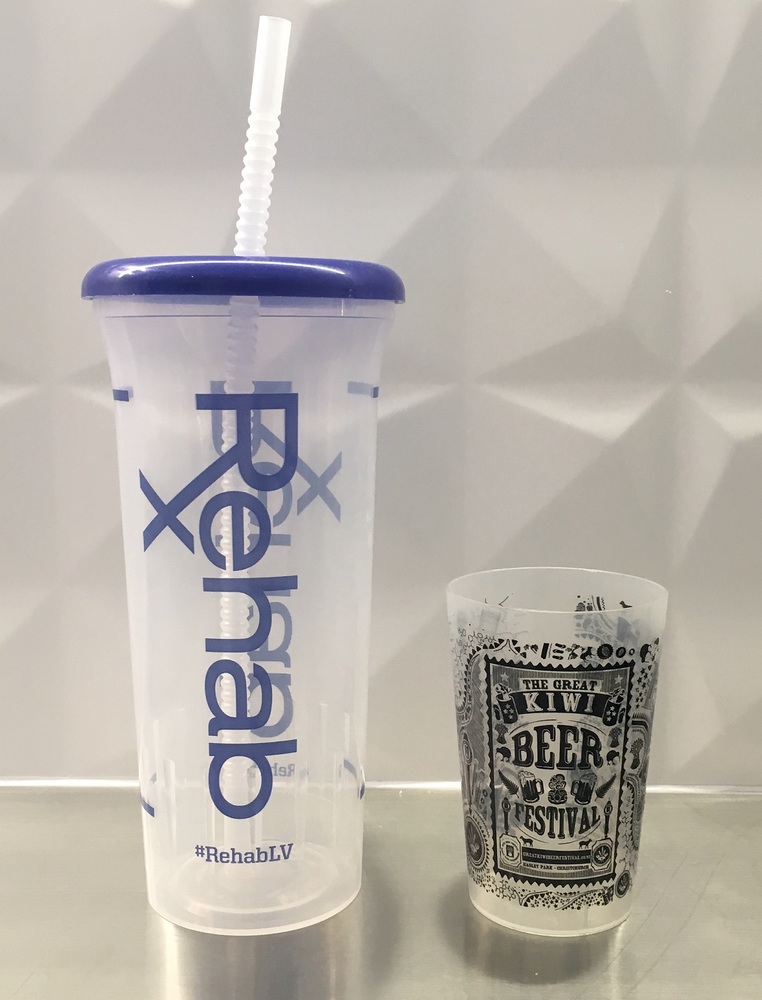 Broadway Merchandise – Somethings Rotten
This Broadway show was one of the highlights of the trip. A really good comedy. None of the boys wanted to go, just Brown (Dave Dalton) and I went so we got the chance for some quality alone time to talk about our feelings etc.
Nothing like a $2 bag being sold for $20.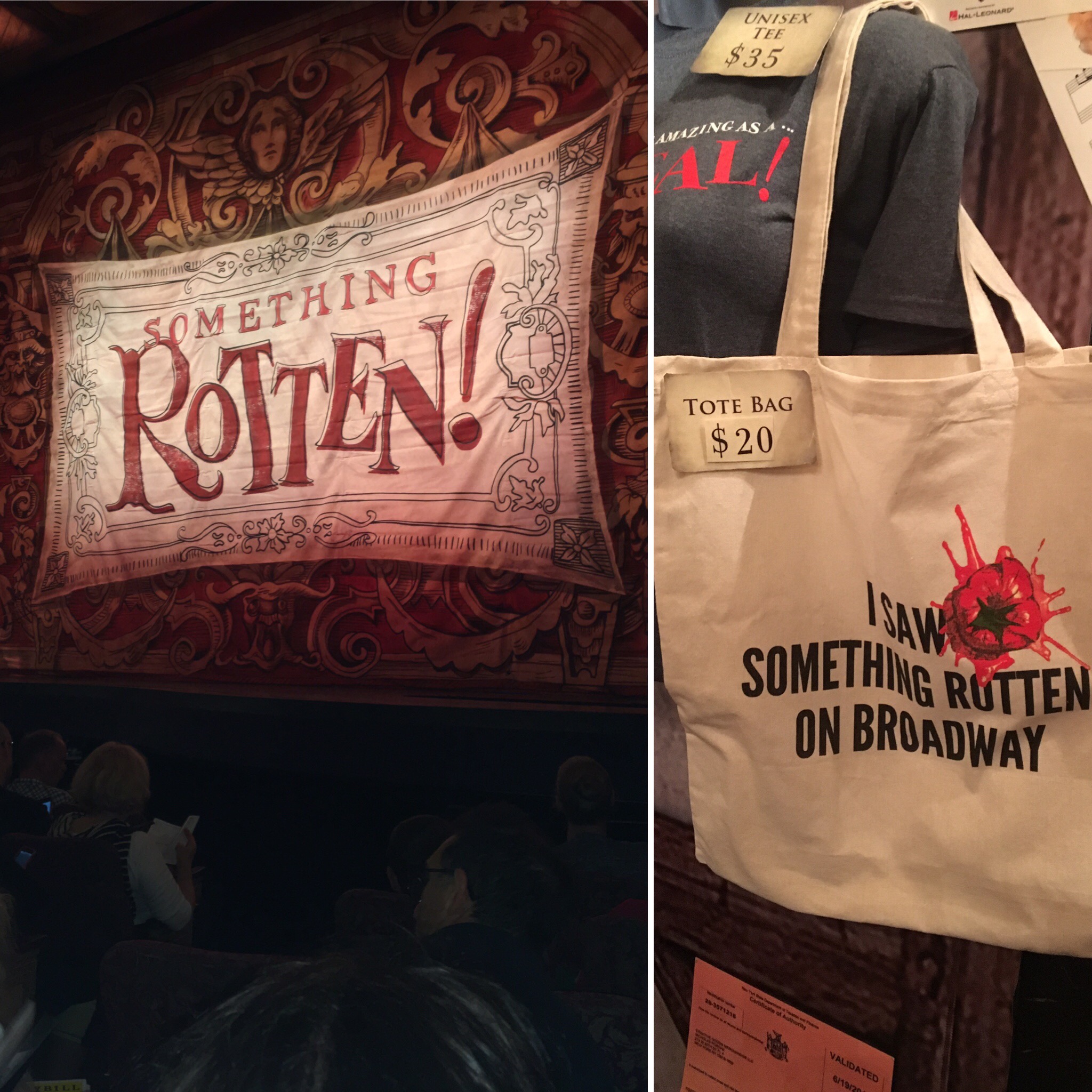 Licensed Merchandise – US Open Tennis, Chicago Bears NFL, Chicago White Sox Baseball
Oh dear god would I love to be a licencee for a US professional sports team. American fans love their merchandise, so numbers are big, and the licencees can do all sorts of cool stuff. Projects of this nature in NZ are "I want a flag for $1.00 each, and I want 2000pcs" – pretty standard stuff.
A couple things that really caught my eye – at the Chicago Bears game, I was sitting in Kerry Woods season seat with a drink of vodka + pineapple in an embossed Mason Jar (they had bloody mary's as well). And one I didn't get a photo of but the kit the ball boys and girls had on at the US Open Tennis – head to toe in Ralph Lauren Polo!