Jurassic Park Merch is out
Reebok x Jurassic Park Club C Shoes
These Reebok + Jurassic Park sneakers will transport you back to the Jurassic age. The shoes, in particular, are modelled like Sam Neill's Dr. Alan Grant and include a bandana-like collar lining. Even though the collection debuted last summer, several designs are still available (and on sale!) now.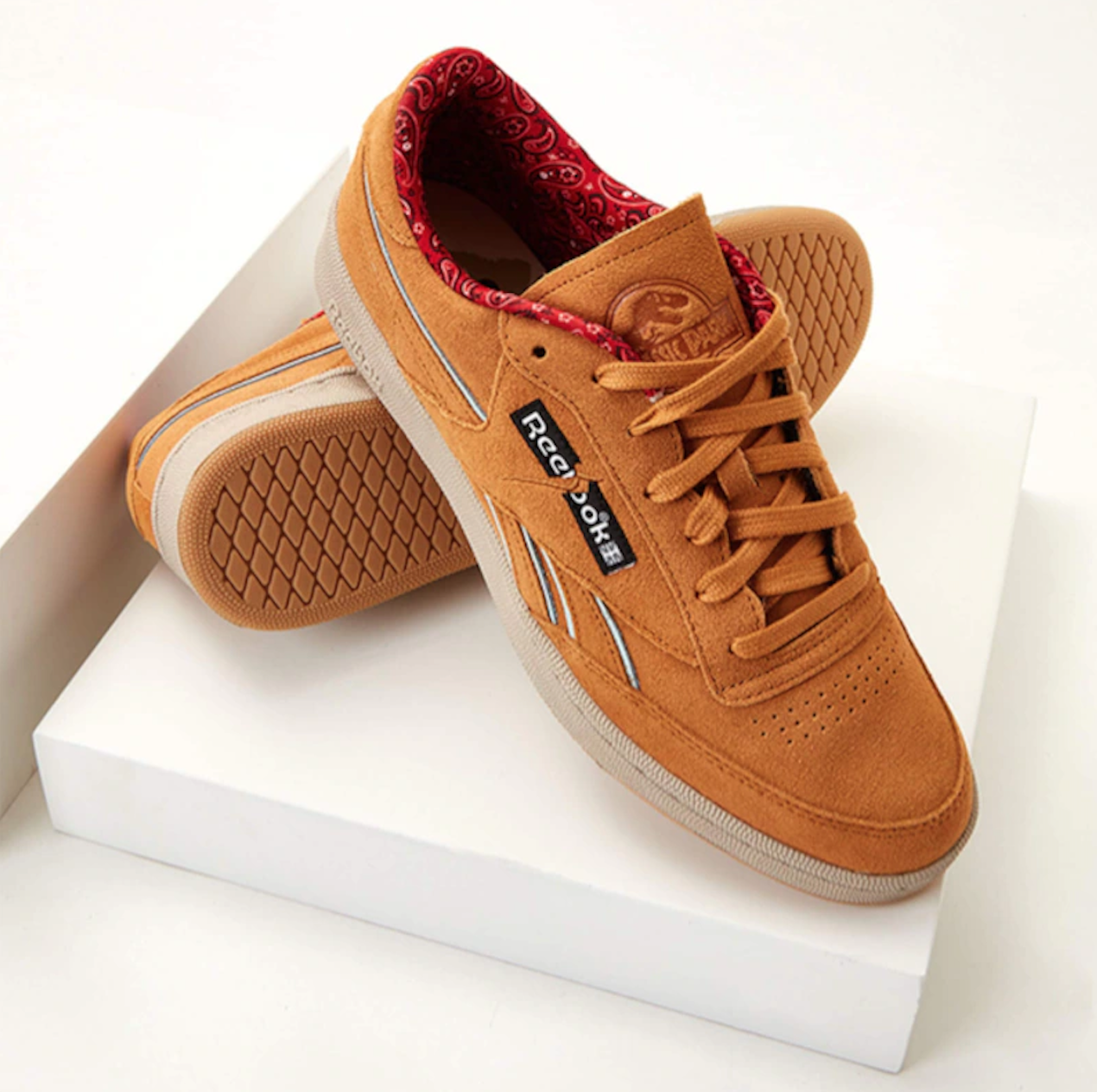 Our Universe Jurassic Park Dinosaur Resort Woven Button-Up
The Jurassic Park logo is placed at the bottom of this button-up by Our Universe, which includes an allover black and white dinosaur print. It's the ideal vacation shirt for the summer.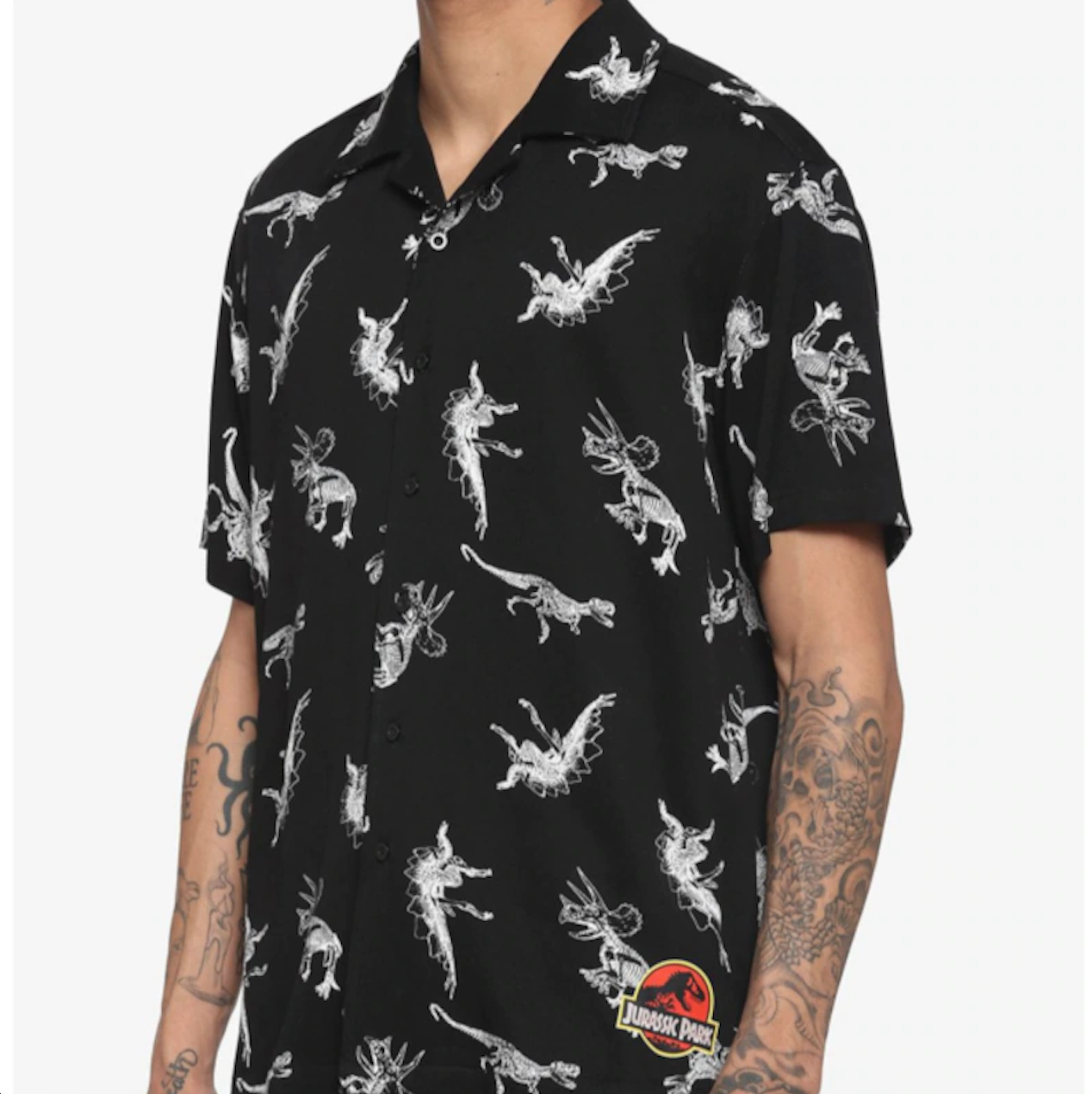 Jurassic Park Life Finds a Way Retro T-Shirt - BoxLunch Exclusive
This gorgeous, retro-style Jurassic Park graphic tee is a real head-turner. The design is unique to BoxLunch, and sizes run from XS to 3X.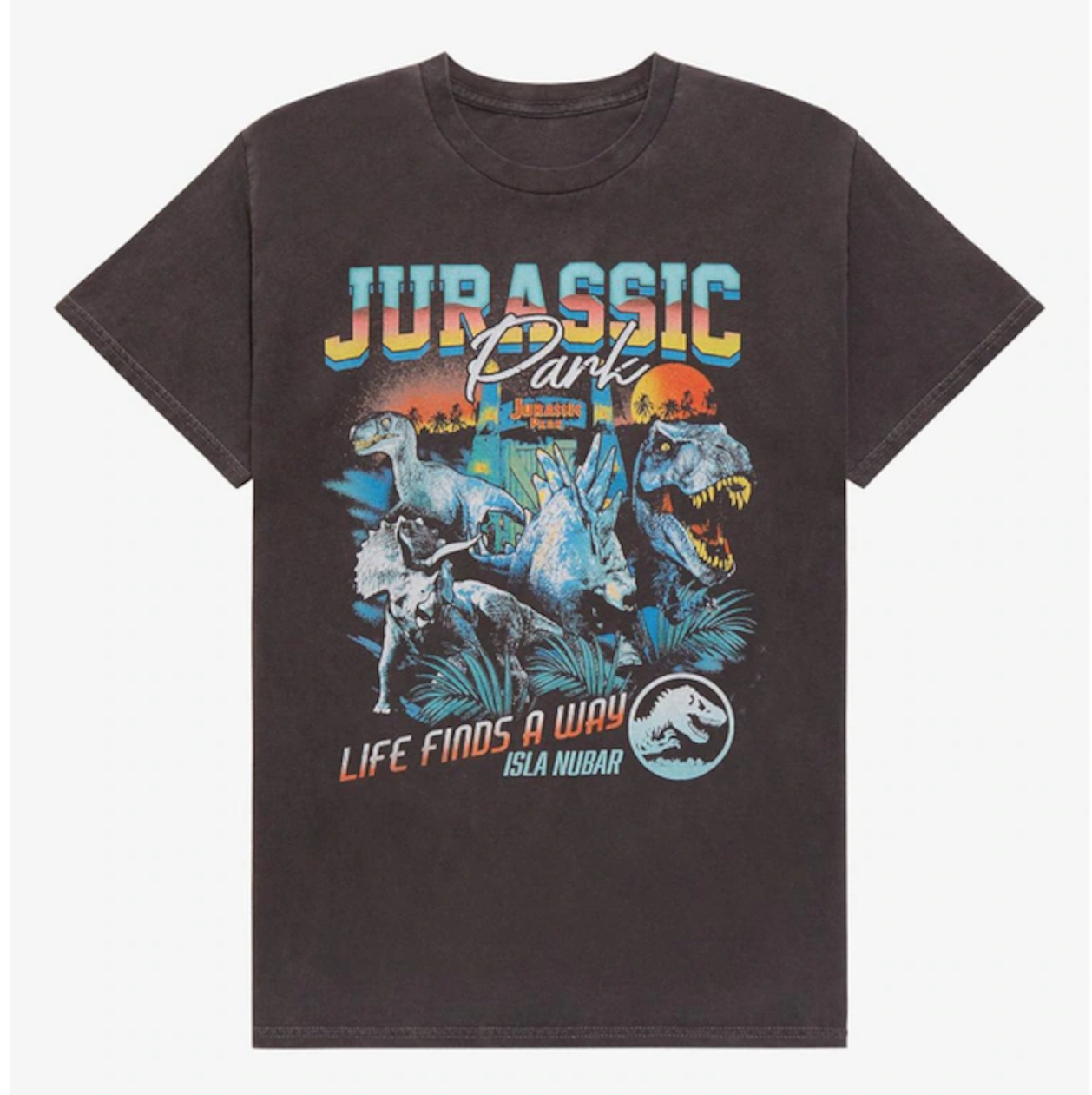 Jurassic Park Jeff Goldblum Backpack
If you've ever thought, "Man, I'd love to have a bag with Jeff Goldblum's face all over it," life will provide. According to one reviewer, this fully licenced Spencer's backpack is a "great discussion piece." It's even currently on sale!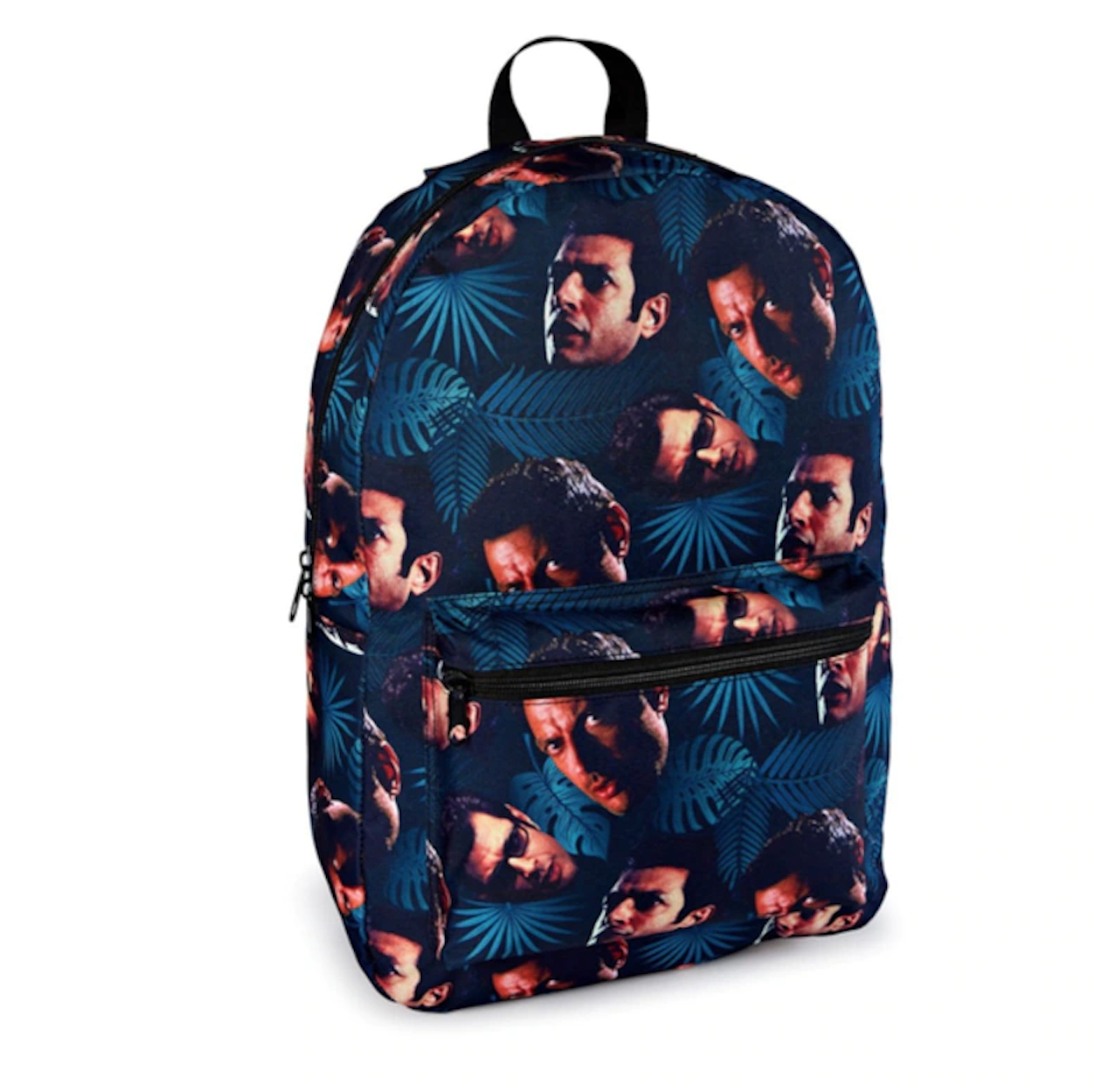 Jurassic Park Vintage Characters Life Finds A Way Sweatshirt
Kohl's offers this vintage-style sweatshirt in three colours: charcoal heather, navy, and black. You can get it for just $34 if you buy it now at Kohl's.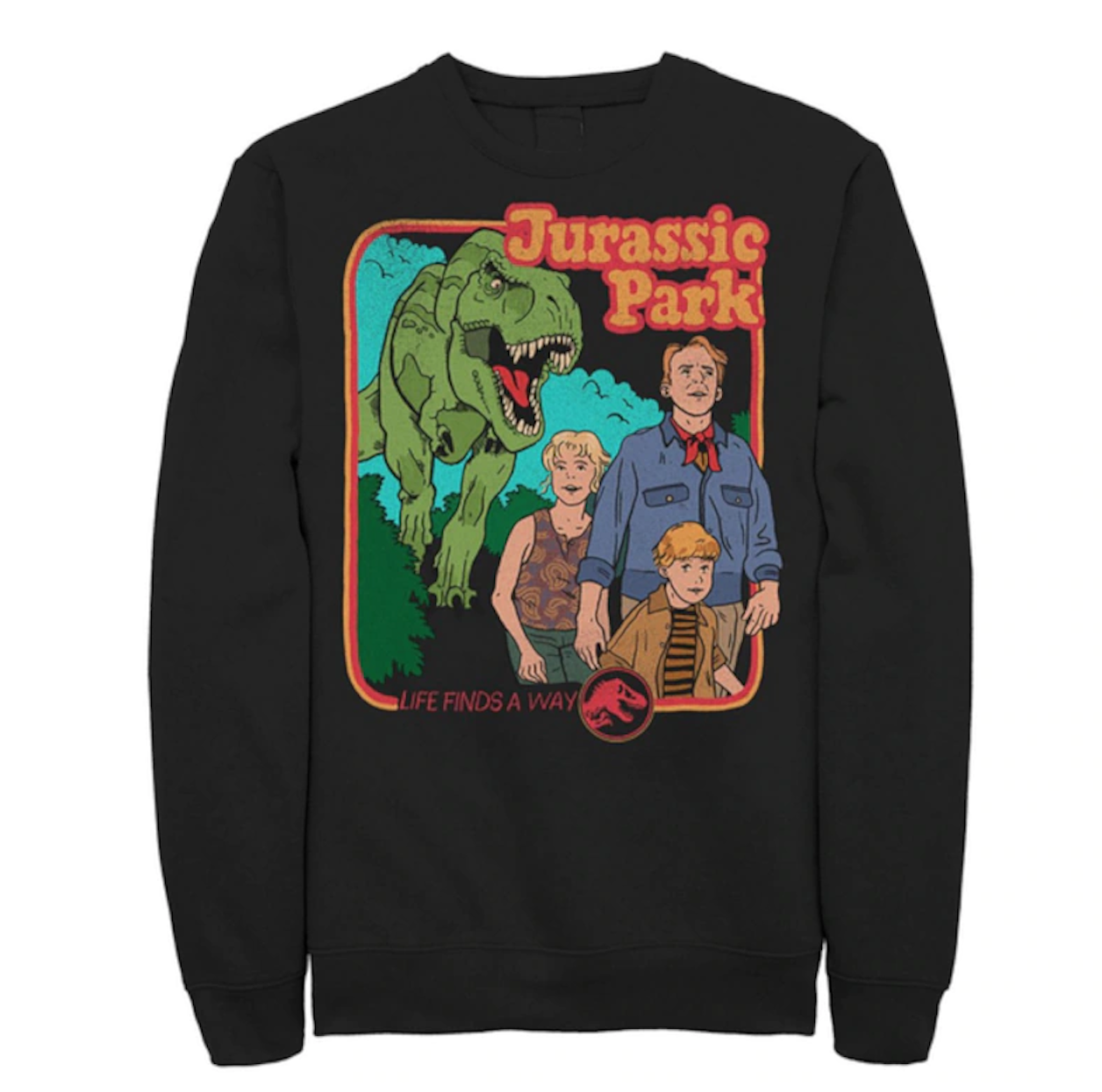 Jurassic Park Isla Nublar Hoodie
If you have a lot of Jurassic Park logo tees, this Visit Isla Nublar sweatshirt from Etsy is a great alternative. There are five colours to pick from with sizes ranging from S to 5XL.