Here Are 4 Trends That Died This Year, And 6 That Kept Going
The internet and social media have sped up the trend cycle so much that it seems like fads die just as quickly as they're born these days.
Nine times out of 10 a trend isn't actually anything new, just something that's been recycled from the past, which kinda makes the whole process seem a bit silly. If you wear mega-puffy DC skate sneakers in 2017, are you 15 years behind the times, or the first person to bring them back?
So, now that 2017 is drawing to a close, let's take a look at which trends from last year are still going, which ones are on their way out and which are dead already.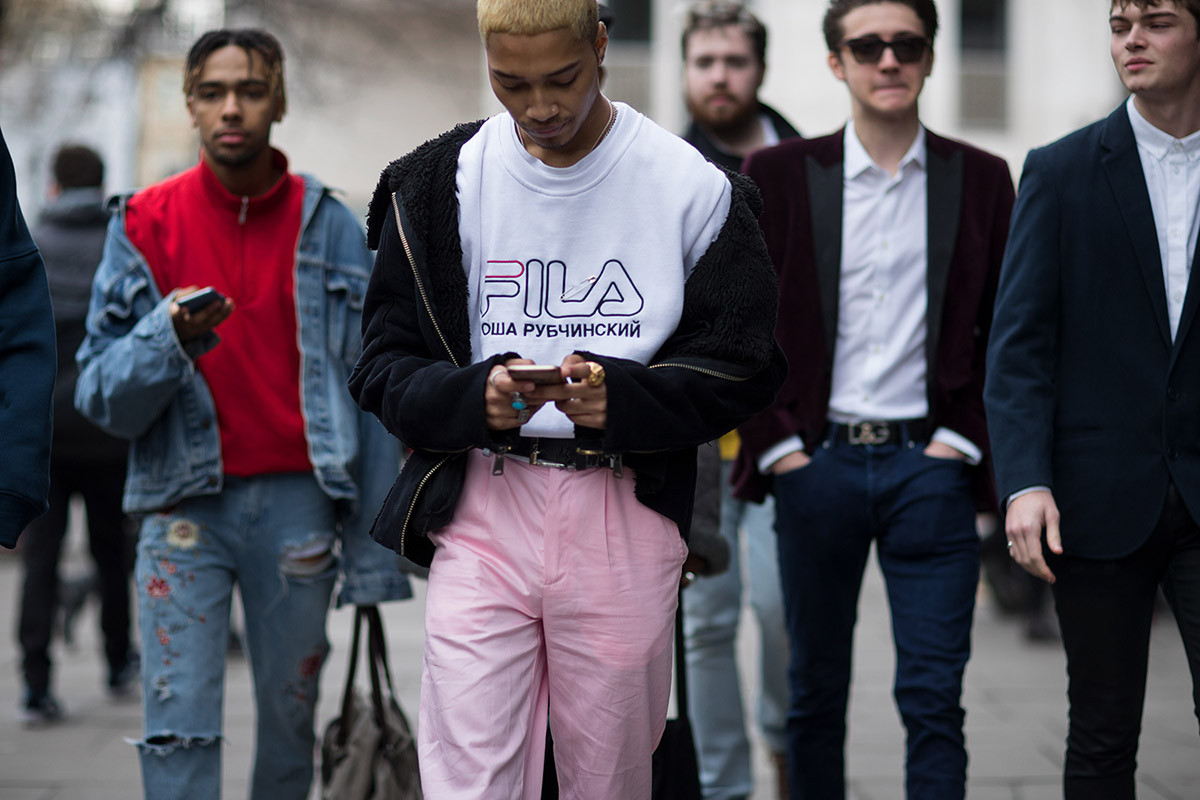 1. Post-Soviet Designers Killed It
Demna, Vetements and Gvasalia's are all still going strong. A H&M rip-off is a pretty sure sign that you're popping.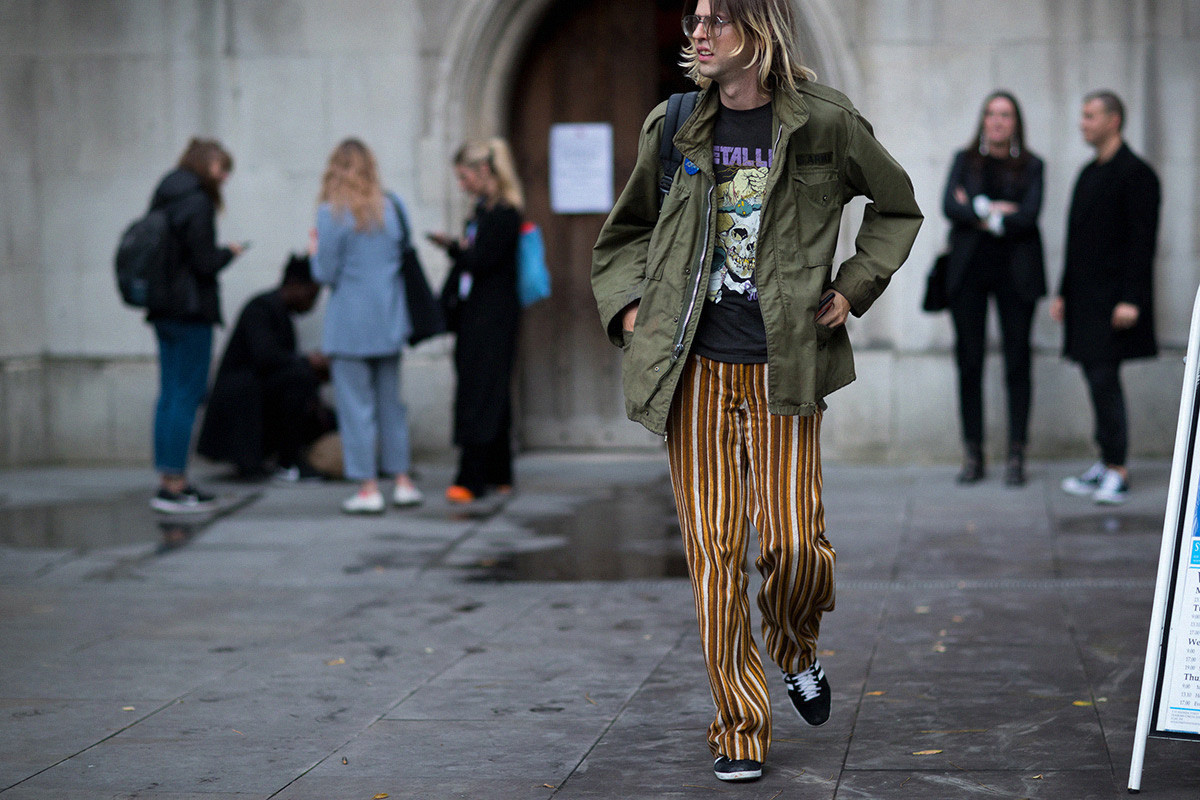 2. Vintage Band Tees Were Huge
This one hit saturation point way back in April 2016 — but it definitely, definitely, died this year, right when Kylie and Kendall Jenner got sued for their use of Michael Miller's iconic 2Pac photos in their self-titled merch line.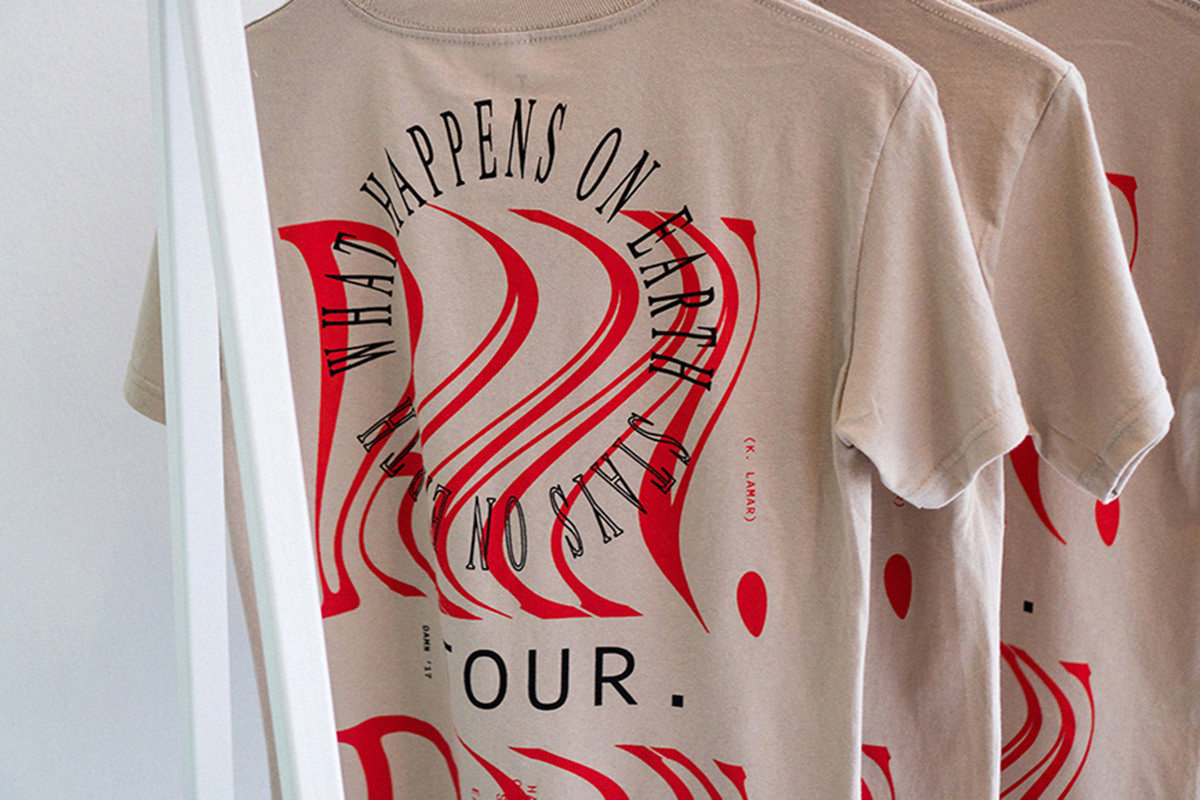 3. Tour Merch Got Serious
If 2016's merch game was dominated by Kanye, Rihanna and the Biebs, 2017 was the year everyone else caught on. 21 Savage, Kid Cudi (via Virgil Abloh, no less), Lana Del Rey, Vince Staples, Kendrick Lamar, Lil Uzi Vert all merched themselves, and Travis Scott even did a Halloween collection. Given that there's stupid amounts of money to be made from the merch game, don't expect this one to let up anytime soon.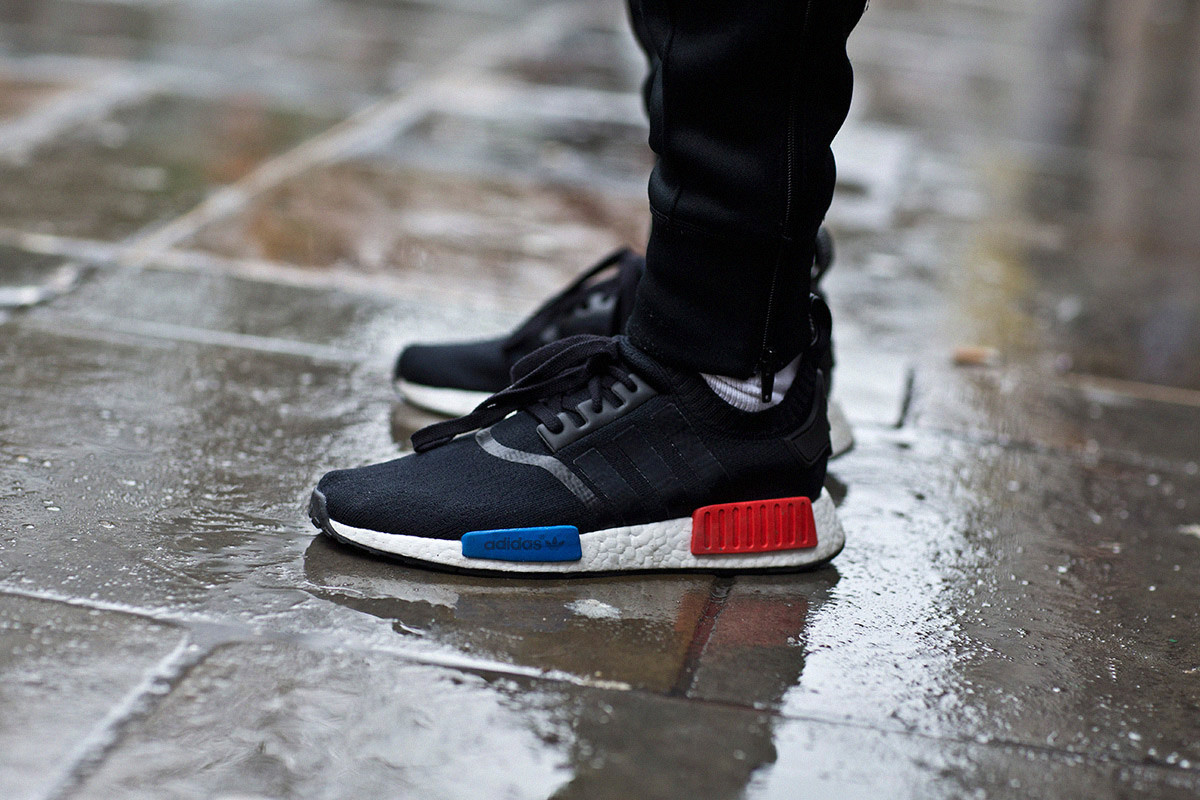 4. The adidas NMD Was a Smash Hit
While fashionistas lost their minds over the Balenciaga "Triple S" and everyone under the sun bought a pair of Vans this year, we've not seen the last of the NMD. The shoe is still a go-to for sneakerheads, thanks to a slew of big-hitting drops in 2017. The City Sock variant of the shoe was particularly successful, while sneakerheads literally had to beat each other up just to get their hands on a pair of Pharrell's "Human Race" NMDs.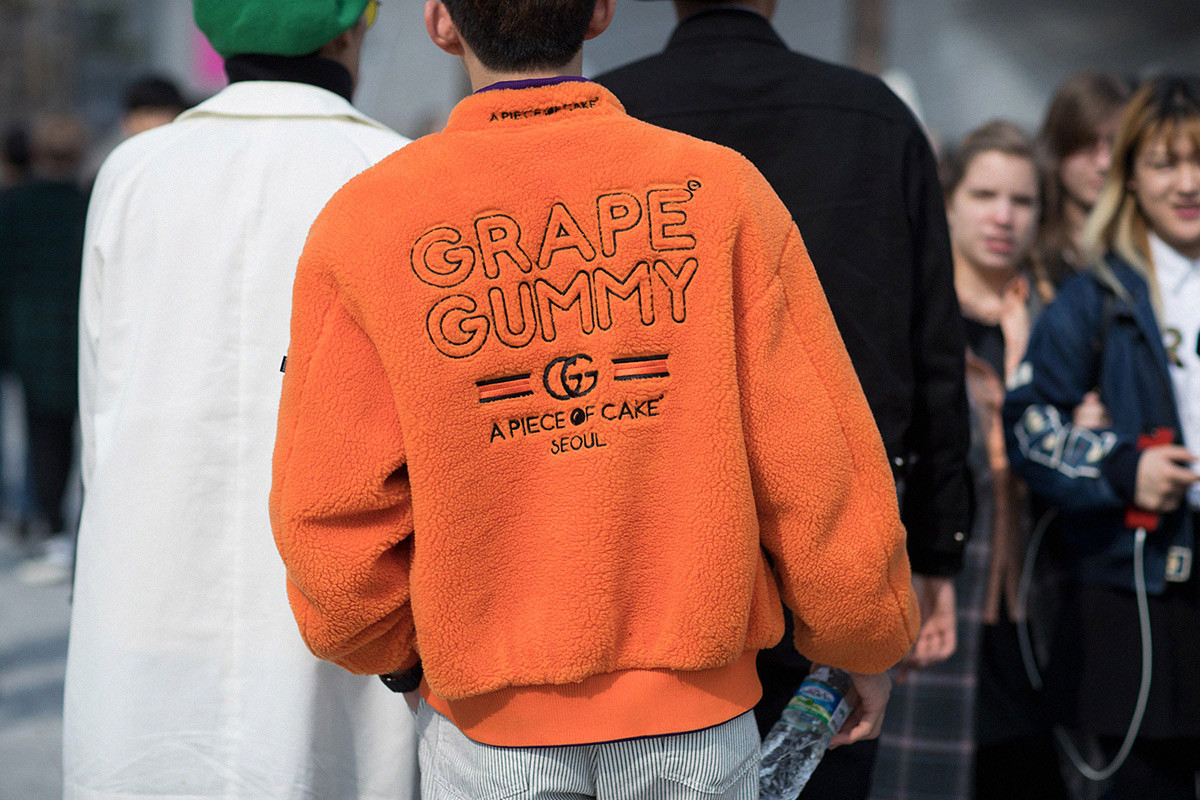 5. Orange Was the New Black
Colours always fall in and out of favor, that's just how things work these days. Orange is still popping, but it's starting to slip in favor of yellow, which is slowly encroaching on streetwear's palette in the same way that hi-vis orange tones did this time last year.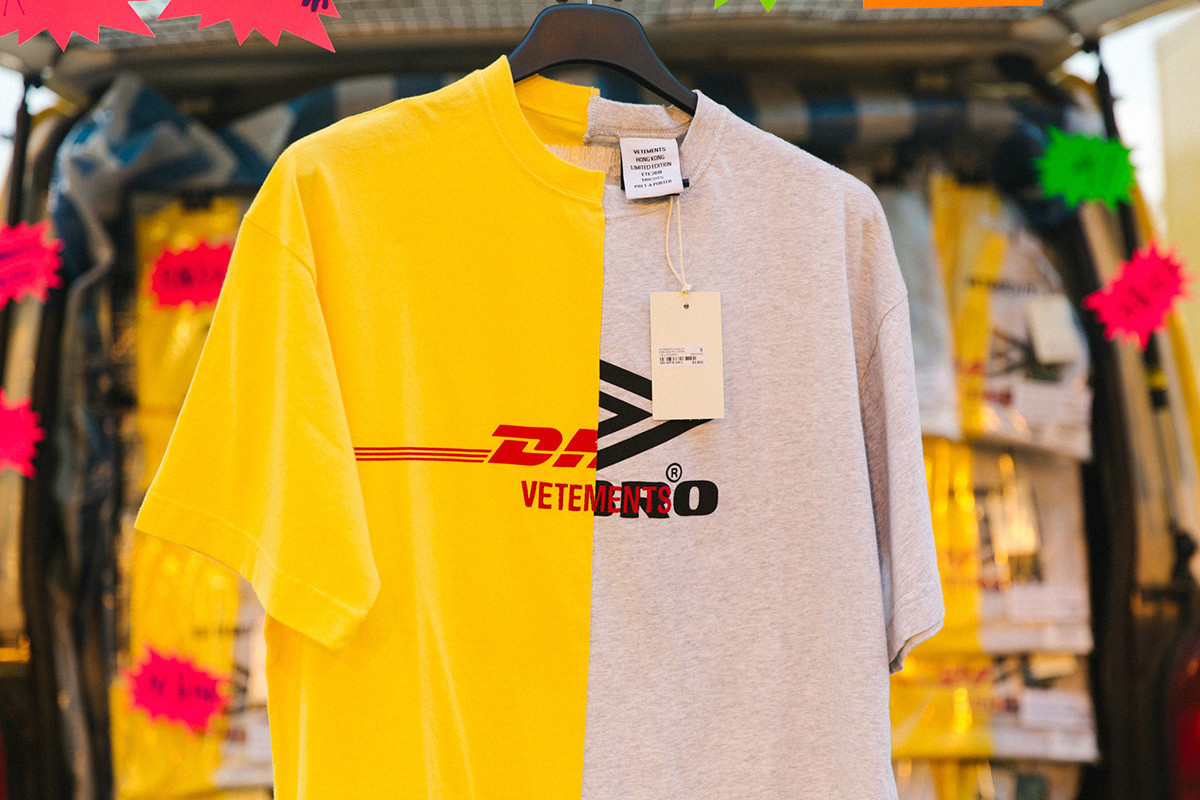 6. Half-and-Half Tees Became a Thing
RIP, pour one out. This one went to the great hype graveyard in the sky the second Urban Outfitters jumped on the trend, and not even Vetements and DHL can bring it back.


7. Souvenir Jackets Came Back
Retailers stocked up on the souvenir jacket last year — especially at the luxury end of the spectrum — but the trend never really went stratospheric in the same way that the leather biker jacket or ripped jeans did. This one might have died a bit for retailers, but that doesn't stop souvenir jackets from looking great — a classic silhouette, plush fabrics and lavish embroideries is a dope combo no matter what's trending.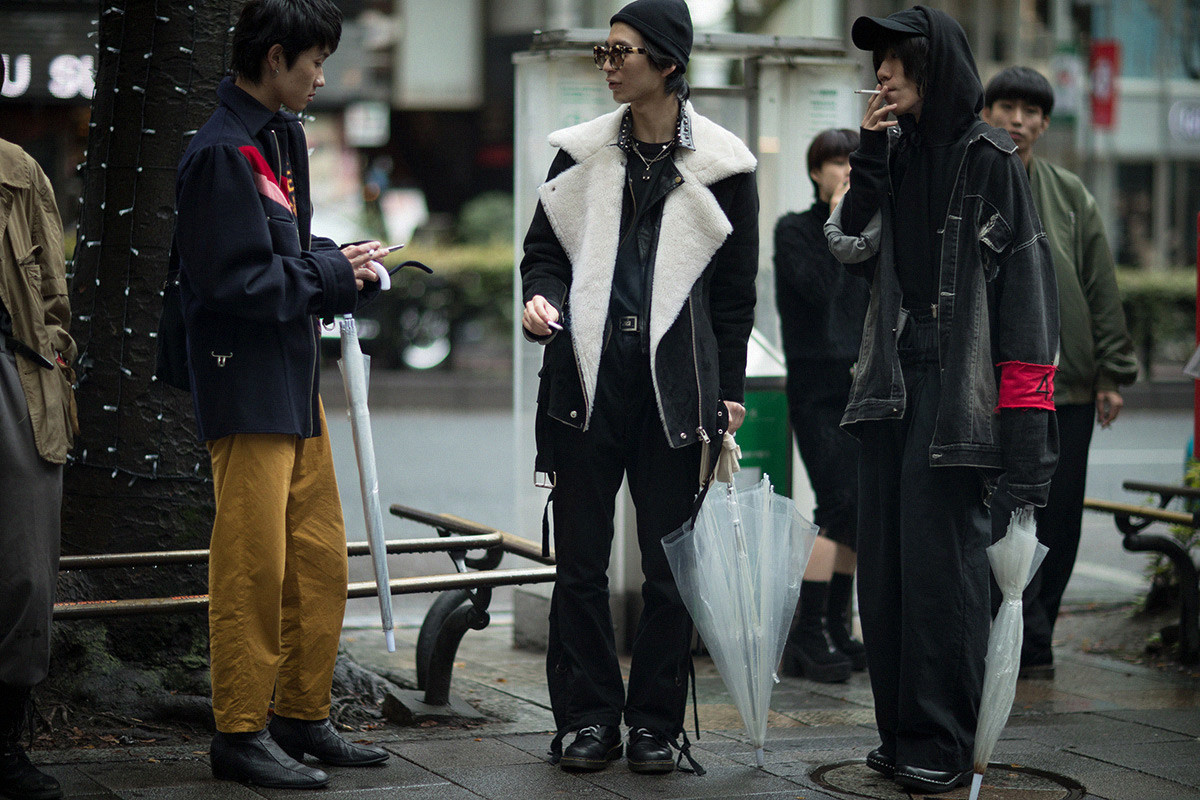 8. Things Got Furry
While corduroy enjoyed a resurgence of sorts this fall, furry, shaggy fabrics will always be a move for when temperatures drop. Shaggy zip-ups are a great layering piece and obscure made-in-USA label Mazmania accidentally out-stunted the competition with this wolf-adorned banger.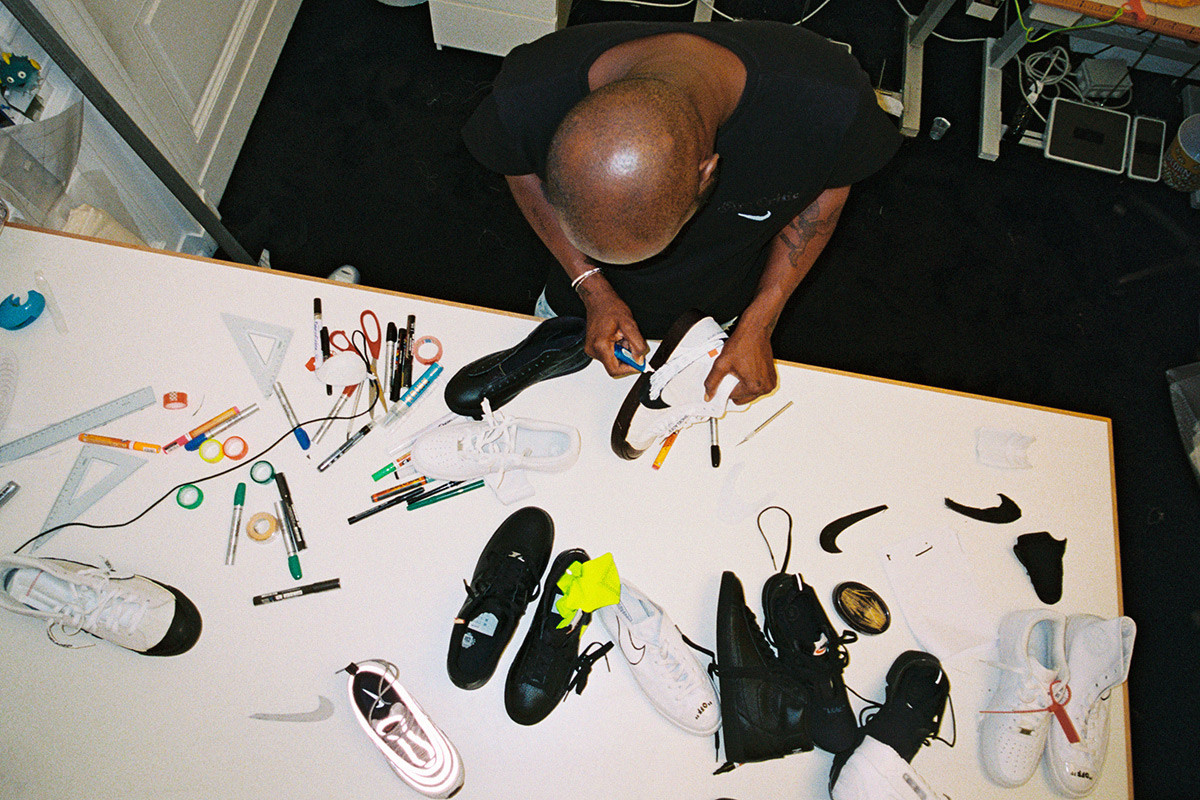 9. People Did It Themselves
This one's still going strong, and it's a pleasure to see people getting their hands dirty and doing things themselves. DIY riffs on fashion grails were spotted on the streets of Seoul, while custom artist Luke Vicious unveiled loads ofgorgeous hand-drawn pieces and A$AP-affiliated artist Pauly Bomonelli, aka himumimdead, one-upped everyone else anddoodled all over an actual shop.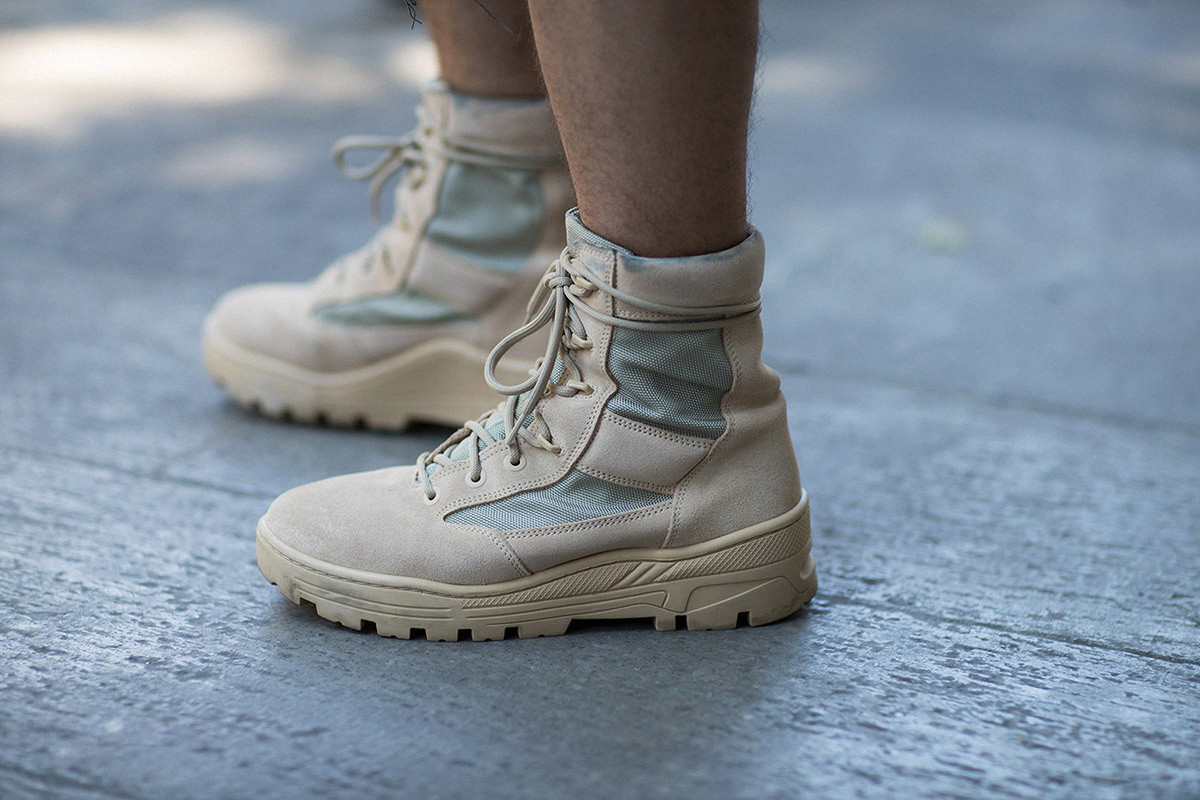 10. Combat Boots Were a Hit
This one was pretty YEEZY-focused — Kanye made the combat boot trendy, and while they're still part of the YEEZY aesthetic, the trend kinda fizzled out this year, much like Kanye's brand itself, which never really set the world on fire in the same way that his sneakers did.
Source: Alec Leach