Arapahoe Basin's Authentic Grateful Dead Merchandise
There are a plethora of businesses in ski communities around North America that offer knock-off Grateful Dead items.
But did you know that Arapahoe Basin Ski Area provides Grateful Dead gear that is officially licenced? Yeah. Isn't it amazing?
What better way to commemorate the 20th day of the 4th month of the year than by purchasing some adorable tie-dy clothing?
Grateful Dead Powderman Long Sleeve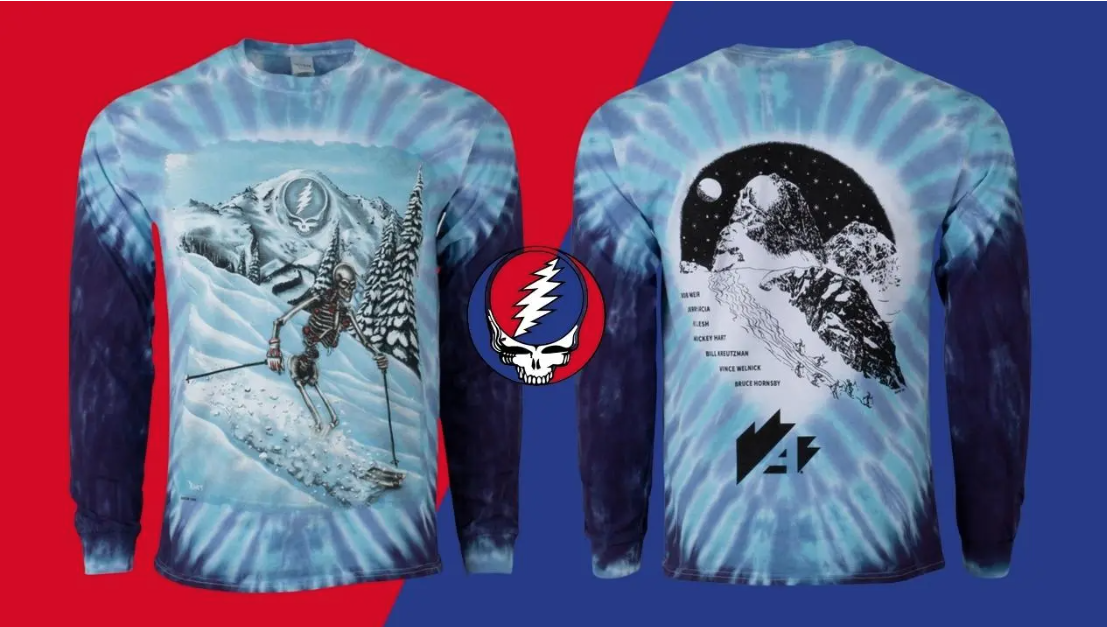 Grateful Dead Wingman T-Shirt