Nail art is one of the Top 5 most-shared items on instagram
In the age of youth-driven culture, hyper personalization, and social media saturation it's hard for brands to stay top of mind.
What if you could give customers an easy, hyper viral way to show brand love that's tailor made for them to share on their social media?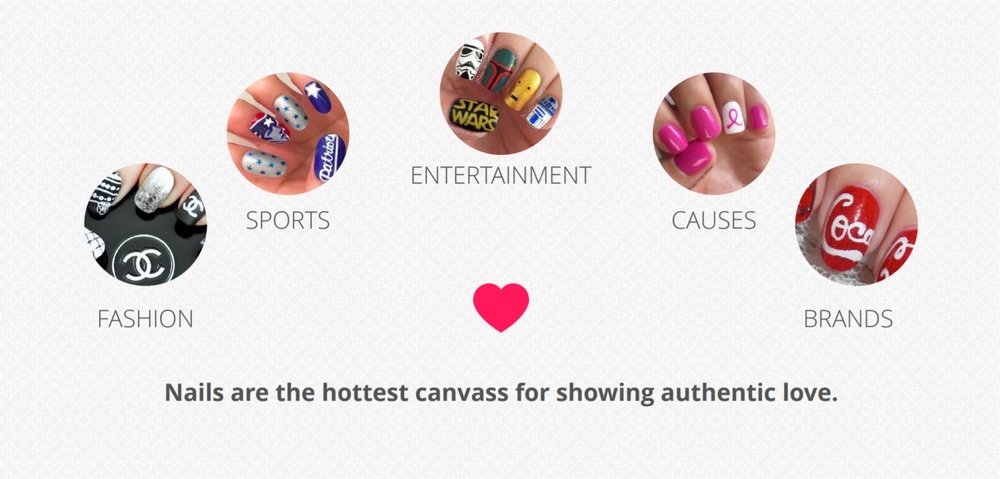 Our branded nail wraps are custom, salon quality that can be applied in minutes. No mess. No toxicity. No dry time. Each kit contains 20 nail wraps, a nail file applicator, and easy instructions for a perfect manicure that can last up to 2 weeks!
Here are 5 ways that these can be used:
Giveaways and swag bags - Reinforce the brand with swag that fans can wear for up to 2 week. A great mani is very likely to be shown off on social!
On-Pack - get your fans to share pics of themselves holding your product with a mani that reinforces their brand love.
Merchandising - Special edition nail art designs for resale at events or online through your channels.
Community engagement - Challenge brand fans with a nail art contest. Leverage the growing popularity of nails while encouraging your community to express themselves.
Event Engagement - Treat guests to a custom manicure party. This premium experience can take place by the pool, at a shopping center, in an exhibit hall, or a sales meeting— anywhere you want to impress with beautiful, branded nails.