Rugby Balls with Embossed Logo
Just when you thought (in the rugby mad New Zealand market) that rugby balls couldn't get any cooler, we have gone and EMBOSSED them!!

Last year we did a number of orders of printed rugby balls, or branded rugby balls if you will. But we are going up about a million levels next winter with embossed rugby balls.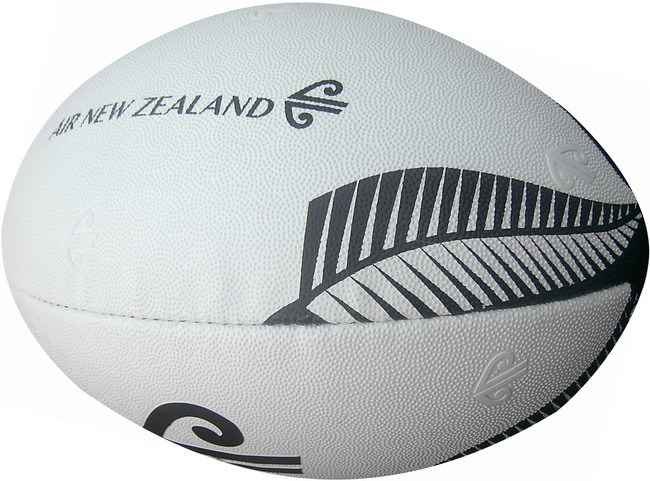 The Specs:
Shell: Composite rubber with multi directional pattern
Lining: Multi layers of synthetic cloth
Bladder: Latex bladder with butyl walve
Weight: Size 1 = 90g, up to size 5 = 440g

Sizes 1 to 5 all available
Min order varies depending on the size of the ball, size 4 & 5 min order 300pcs, sizes 2 and 3 min order 500pcs, size 1 min order 1000pcs.

Withers & Co your sources for creative branded merchandise and apparel New Zealand wide.