Kubb Sets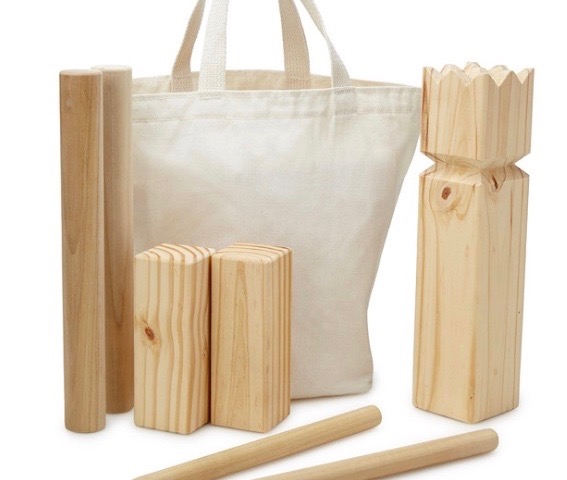 Withers & Co is excited to bring you a new outdoor game for the coming summer - check out Kubb.
From Sweden, Kubb is a throwing game played on a 5m by 8m pitch. Tthe object is to knock over wooden blocks by throwing wooden batons at them. It can be played 2 to 6 people and has described as a combination of bowling and pétanque. It can be played on a variety of surfaces -grass, sand, or gravel.
Material: Pine wooden and 10oz cotton canvas bag, set include 1pc king, 10pcs kubb, 6pcs throw stick and 4pcs cornor stick Size: about 6 x 6 x 15cm, 3.8 x 3.8 x 30cm, 1.7 x 1.7 x 30cm Imprint: logo 1 colour printing 1 location on bag
Embossing each item and print the bag turns this Kubb Set into the perfect promotional gift NZ wide.

Withers & Co your source of promotional products NZ wide.